Why Choose Us?
---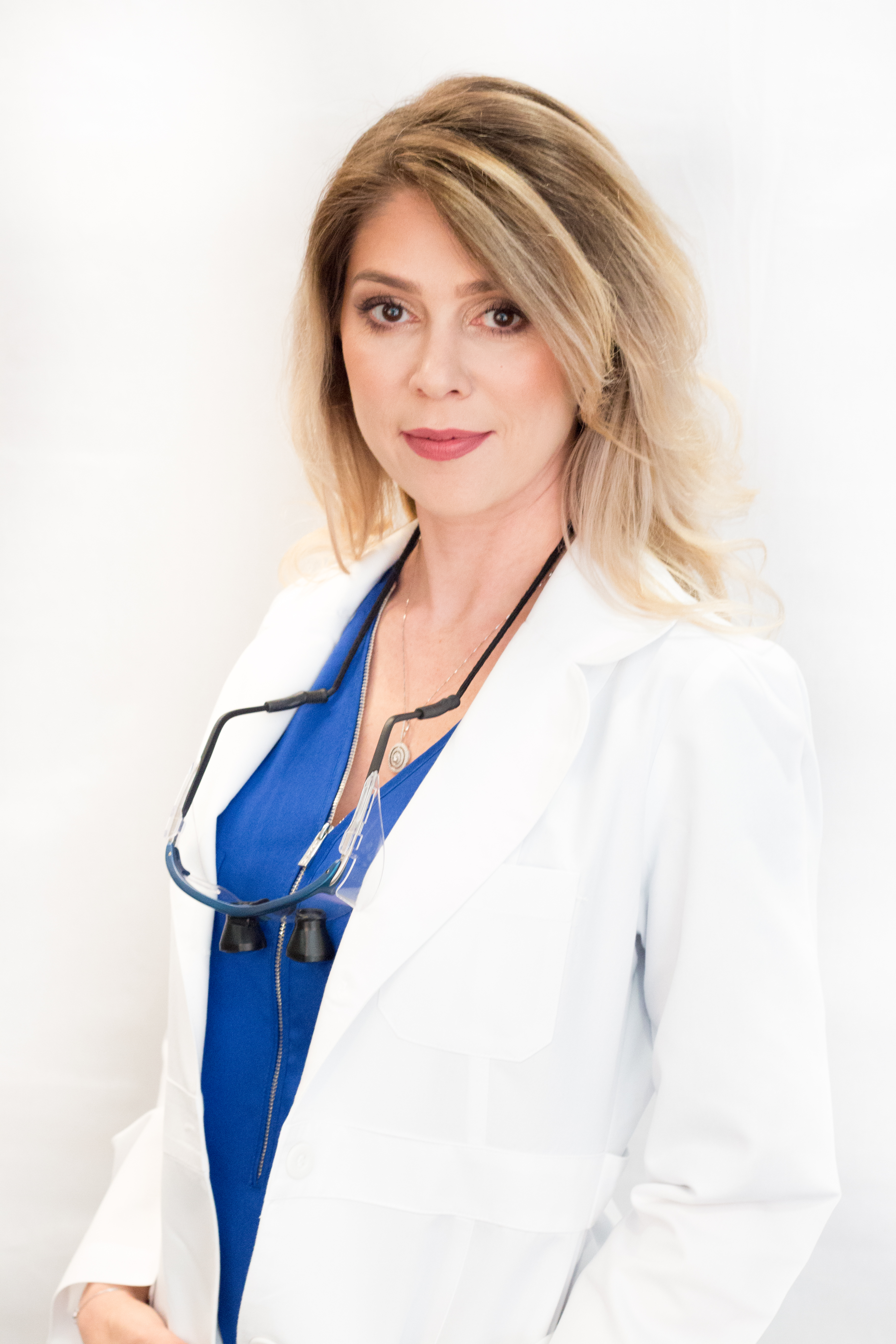 Regina Valter, DDS
Dr. Valter brings a unique perspective to dentistry and understands the profession in a way that many dentists may not. She began her career as a dental hygienist and her first degree was in dental hygiene from the University of Texas Dental Branch in Houston. As a hygienist, she grew to appreciate the relationships she formed with her patients and made the decision to continue her education. She graduated from the University of Texas School of Dentistry with the degree of Doctor of Dental Surgery.
Dr. Valter focuses on general and cosmetic dentistry and her practice includes innovations such as laser dentistry. She is a member of the American Dental Association, the Texas Dental Association and the Greater Houston Dental Society.  As part of her commitment to excellence in patient care, she stays current on the latest dental research and emerging technology. This allows her and her team to provide you with a positive experience in the office and to help you enjoy a lifetime of great smiles.
Dr. Valter lives in Houston with her husband and three children. When she is not at the office, you can find her enjoying the outdoors, spending time with her family, going to the gym or reading.
Meet Our Team
At Bellaire Dental Group our office is more like a family and you will notice the difference the moment you walk through the door! Our caring team works with our dentist to provide you with a relaxed and positive dental experience. We can't wait to meet you and your family! If you are ready to meet our team, why not schedule an appointment at our dental office in Houston, Texas? Call 713-668-8383 today and we can help you plan your visit with our team.
Freyda – Office Manager
Freyda has over 30 years of experience in dentistry, more than 20 of which has been with our team at Bellaire Dental Group. She has experience in all aspects of the dental office, from the clinical side to office management. Freyda loves being part of a team that sees patients whom she has known since 1989. Her patients are like family to her, and she loves the camaraderie that she has with the patients. Freyda states, "They make it fun to come to work. We love to laugh and cry with the patients. We are a true Family Practice."
Freyda and her husband met in Houston, and have been married for 27 years. They have one son. Freyda loves to read, watch movies, and travel when she can. She also enjoys spending as much as possible with her family and friends.
Kat – Treatment Coordinator
Kat completed her dental training at Nellis Air Force Base. She has been with our team for over 10 years, and has over 20 years of experience in the dental field. Kat loves her patients and enjoys creating friendships and watching them grow up.
Kat has one 22-year-old son. Outside of the office, she enjoys traveling, road trips, weekend getaways, hanging out with family and friends, movies, working out, reading and volunteer work.
Simi – Registered Dental Hygienist
Simi attended the University of Houston, where she completed a Bachelor of Science degree in biology. She then proceeded to Coleman College for an Associates degree in dental hygiene. She has been with our team for over five years. Simi began working with Dr. Stanton and enjoys working with Dr. Valter. Simi loves the fact that our practice is a family, not just within our team but also with our patients, and cannot imagine working anywhere else. Education is incredibly important to her, and Simi works diligently to provide our patients with education about oral hygiene so that they can enjoy excellent oral health.
Simi has been married for seven years and has three children. She comes from a large family, and her hobbies outside of our office include her two young children.
Tour Our Office
We want our patients to feel comfortable when they visit our office. We have created a family atmosphere and while you wait for your appointment, you can enjoy a cup of coffee, compliments of our team. Take a moment to enjoy the photos below to see our office and get acquainted with us. We are looking forward to seeing you soon!